Company Introduction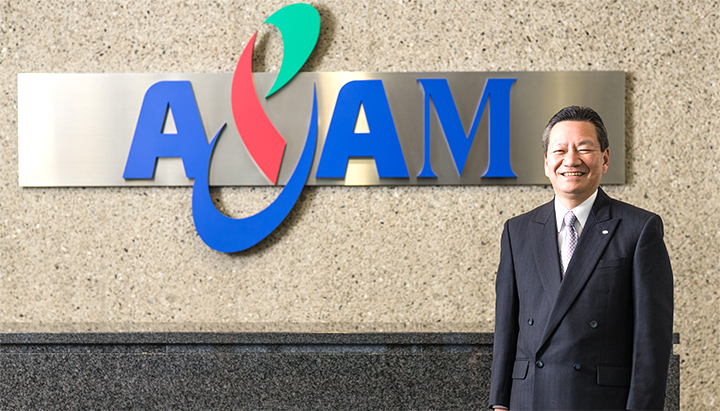 Thank you for visiting our website.
In October 2000, A&A Material Corporation was born through the merger of ASK Corp. and Asano Slate Co., Ltd., two companies with long histories.
Our company name is based on the initials of both companies in English, A and A.
The Group is engaged in business that utilizes "technology for production, decorative processing and construction related to building materials" and "technology for controlling heat, sound and other energy."
Since becoming the first company to manufacture slates in Japan in 1914, as a pioneer of noncombustible building materials, we have continued to innovate, and are rated highly by the market with our numerous achievements. Our thermal control technology focused on noncombustible and flame-resistant products and thermal insulation has enabled us to create products and techniques that support safe and comfortable living and the environment.
Our business started from slates, which were supplied to towns as an inexpensive and noncombustible building material after destruction by the Great Kanto Earthquake and the Pacific War, contributing greatly to reconstruction.
Recently, in response to diversified and sophisticated needs, we are working to further deepen the inherent basic technology of building materials such as noncombustible and decorative boards that pursue more functionality and design; industrial products centered on thermal insulation, flame-resistant coatings and various construction systems. At the same time we are working on commercialization and construction methods for this technology, promoting business based on our end-to-end business model for materials and construction.