Inorganic Repairing Material
Best Lag G
Facing Material
Hard Cement G
AAMNo.
Best Lag G:7760

Hard Cement G:7763
This insulating material is kneaded following the addition of water, and once hardened, demonstrates a superior heat-resistance similar to that of calcium silicate insulating material.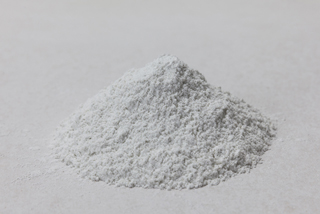 Features
Best Lag G : Offers denser and shorter hardening time than Insul Powder G; suitable surface finish for calcium silicate insulating material.
Hard Cement G : As it is dense once hardened, application to the surface of heat insulation materials affords soundproofing for pipes and machinery.
Usage
Surface finish for thermal-insulating materials
Soundproofing for pipes and machinery
Physical Properties
Item
Unit
Best Lag G
Hard Cement G
Appearance
―
Fine powder
Fine powder
Amount of Water for Kneading
(water/solid component comparison)
―
0.8
0.4
Bulk Density (after hardening)
kg/m3
800
1300
Standard Amount of Use
(construction thickness 10mm)
kg/m3
7.5
13.0
Maximum Service Temperature*
℃
800
600
*The values in the technical data given above are typical test results and are not guaranteed.
*The maximum service temperature is defined the temperature at which the shrinkage rate is 2% or less and cracking or wrapping does not occur.
For further details, please refer to JIS A 9501 Standard Practice for Thermal Insulation Works.
Other
Packing: Paper bags (Best Lag G: 20kg/bag, Hard Cement G: 25 kg/bag)
Please refer to the Safety Data Sheet (SDS) for details concerning handling and/or safety.
Inquiries
Online Inquiries
Direct Inquiries
A&A Material Corporation
Industrial Products Sales Department
TEL:+81-45-503-7784